Alinco DJ-MD5EGP
An exciting compact, Dual Band DMR & Analogue Transceiver. Utilizes DVSI's AMBE+2R vocoder for Crystal clear DMR digital audio for use in noisy environments like construction sites and malls
Features:
DMR Tier I and Tier II

1.77 inch TFT color LCD

GPS Built-in

VFO/MR Switch

Output power selectable (5W/2.5W/1W/0.2W)

4000 channel memory

SMS (Digital mode)

Communication recording (Digital mode)

Individual/Group/All call (Digital mode)

CTCSS/DCS/DTMF/2Tone/5Tone encode and decode (Analog mode)

Selectable battery-save

1700mAh Li-ion battery
Product Description
Alinco adds Dual Band DMR VHF/UHF DJ-MD5TGP HT Part 90 with GPS transceiver to its existing line-up of Digital Commercial/Business or Amateur Radio handhelds. The DJ-MD5TGP has a compact and durable IP54 Rated polycarbonate body. Designed to resist dust and splash, the DJ-MD5T has features specs such Color LCD Display, 5W Output Power, up to 4000 Memory Channels and Built-in GPS. Capable of operating in Digital and Analog with mixed mode in VFO or Memory mode.
The DJ-MD5TGP utilizes DVSI's AMBE+2 vocoder for Crystal clear DMR digital audio for use in noisy environments like contraction sites, parks, security applications or your favorite repeaters coverage area with no noise or fading even in low lying areas. The DJ-MD5T has powerful audio output power to insure loud crisp receive audio.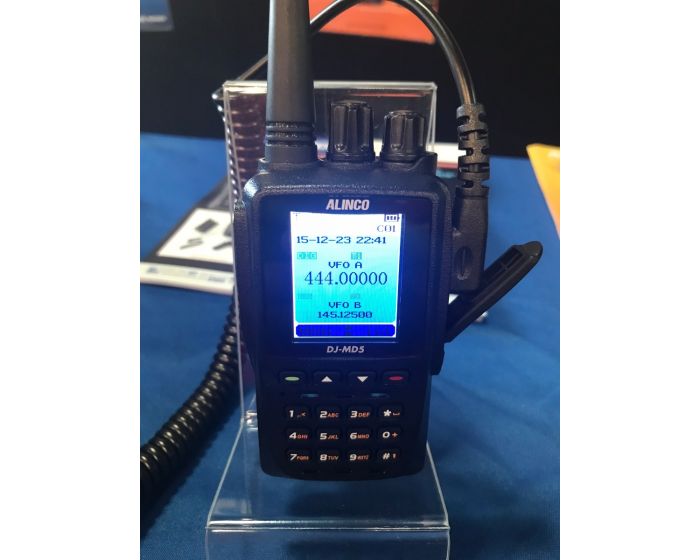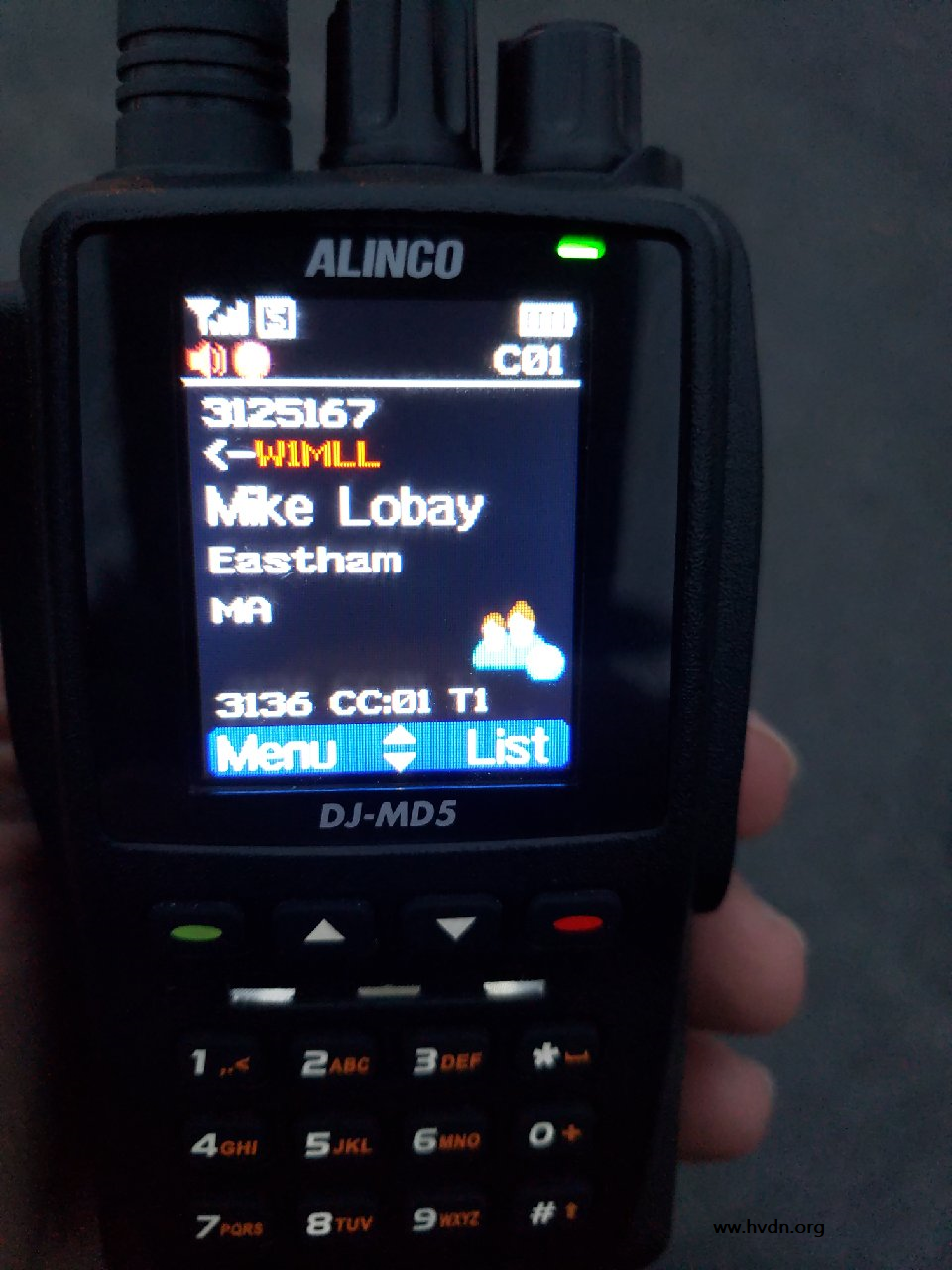 Features :
Clear Voice and Powerful Audio

Uses DVSI's AMBE+2 vocoder for crystal clear 1W output Audio

Large, Full- colour Display

1.77 inch display with a Menu driven interface, icons large easy to use keys

Mixed Mode Operation

Auto detects and switches between analogue and Digital modes

Digital Voice Recorder

Up to 14 hours of recording communications and voice/sound

Text Messages

100 Pre-programmable text messages

Real Two-slot DMR

DMR Tier 2 two slot TDMA Technology
SPECIFICATIONS
Type

Amateur VHF/UHF transceiver

Frequency range

TX: 136-174 / 400-480 MHz

RX

76-108 / 136-174 / 400-480 MHz

Tuning steps

12.5 / 25 KHz

Frequency stability

±2.5 ppm

Mode

TX: FM/NFM/DMR (Tier I and II)
RX: FM/NFM/WFM/DMR (Tier I and II)

Channels/memory management

4000 regular
250 zones
100 WFM broadcast

Repeater shift/offset

Freely programmable

Power supply

7.4 VDC (Li-Ion battery pack)

Antenna impedance/connector

50 ohm / SMA

Dimensions (W*H*D)

59*118*40 mm (2.32*4.65*1.57")

Weight

256 g (9.03 oz), with battery

Other features

CTCSS/PL, DTMF, 2-tone and 5-tone, 1.77" color display, Digital voice recorder, Four different tone bursts, VFO, FM/DMR autodetect, 10000 talk groups,160000 contacts.
This version also has an integrated GPS.