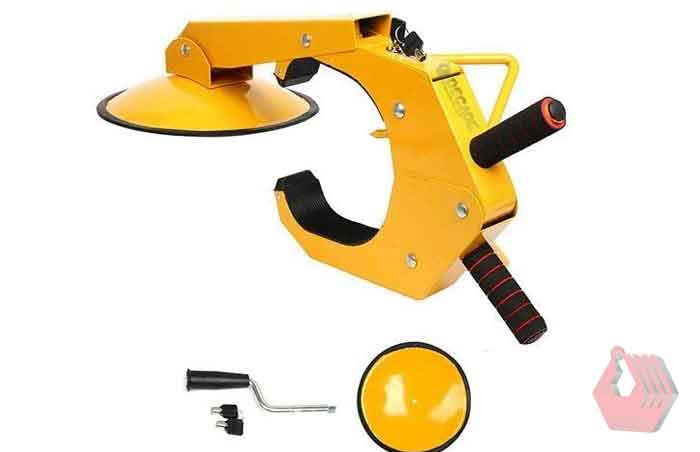 Big Tire Wheel Clamp Lock
Big Tire Wheel Clamp Lock is made of heavy-duty steel and covered by rust-resistant coating, this clamp lock is quite durable, reliable and weather-resistant.
Features:
Protects From Tampering

Very simple to fit or remove with 2 keys

Soft grip handles for comfort

with Protective rubber wheel clamp tips to prevent the tires from damages

A great wheel lock for long time car parks, car sales forecourts and trailers

A better anti-pressure performance with 2mm thicker Base cold-roll steel sheets and using single shot shaping technique

Anti-rust Epoxy polyester spray paint baking, better resistant to the sun and the rain
Big Tire Wheel Clamp Lock
The wheel lock will give your wheels a degree of protection for some time. If you live in an area that is rampant with crime, or there are indicators that crime is going up in areas near to your home, then a wheel lock is something that you definitely need to prevent your car from being stolen. Placing a wheel lock on your tire will not only lend security your wheels, it will also lend you peace of mind. It will put you at ease, knowing that the vulnerable and expensive part of your car is adequately protected. It clamps around the wheel and the alloy. This lock style gives the advantage of a visible deterrent to the thieves. These locks are usually in a bright color, particularly bright yellow so that people can see that the wheels are locked in place. These locks also prevent stealing an entire car as well.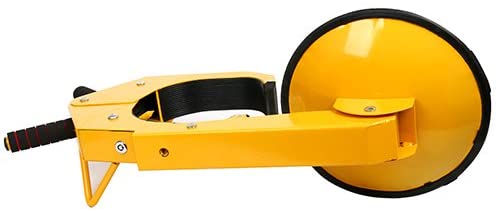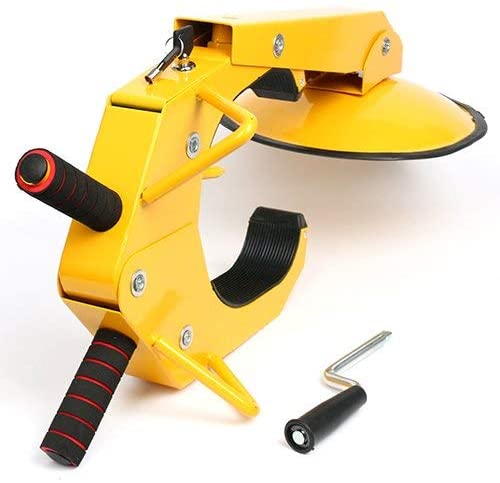 Features:
Adjustable Wheel diameter

Fits Almost All Vehicle Types

Protects Against Tampering

Easy to fit or remove with 2 keys

Very easy to use with soft grip handles

Protective rubber wheel clamp tips to prevent damage to tires

Ideal for long stay car parks, car sales forecourts and trailers
Specifications
| | |
| --- | --- |
| Item Weight | ‎14.07 pounds |
| Package Dimensions | ‎26.1 x 13.2 x 6 inches |
| Size | ‎Large |
| Material | ‎Alloy Steel, Rubber, Polyvinyl Chloride |
| Item Package Quantity | ‎1 |
| Batteries Included? | ‎No |
| Batteries Required? | ‎No |