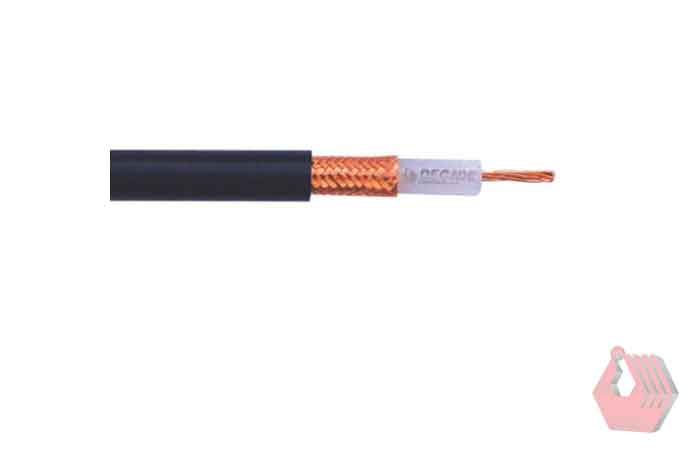 Coaxial Cable RG-213/U-ROHS for Radio Modem Antenna
Mil-Spec Coax, 50 Ohm, RG-213, 13 AWG (7x21) Bare Copper Conductor, PE Insulation, 95% Bare Copper Braid Shield, PVC Jacket (Non-Contaminating)
Useful in:
Point-to-point and point-to-multipoint wireless antenna communication;

Wireless microphones,

Two-Way Radios,

Amateur (Ham) Radio,

Low Power FM,

GPS,

RFID (Radio Frequency Identification)
Coaxial Cable RG-213/U-ROHS for Radio Modem Antenna
The RG213 Coax Cable is ideal for use in a variety of military and commercial applications. This cable features a bare copper center conductor, PE insulation, a PVC jacket, and a bare copper braid shield. RG213 coaxial cable is suitable for use in VHF (Very High Frequency) and UHF (Ultra High Frequency) radio communications, data transmission, and broadcast applications. RG213 coax cable is also applicable as an antenna feed cable when low signal loss and high operating voltages are required.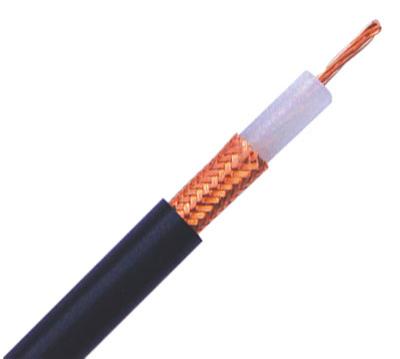 Technical Specs
Dielectric Insulation




FEP




 

Nominal O.D.


0.405 in




Loss @ 400 MHz




4.7 dB




Center Conductor Material




Copper




Shield % 

96% braid




Nominal Core O.D.




0.285




Cable Type




RG-213/U




Loss @ 1000 MHz




8.4 dB




Nominal Capacitance (pF/ft)




30.8




Loss @ 900 MHz




8 dB




Center Conductor Construction




Stranded




Loss @ 100 MHz




2 dB




Center Conductor Diameter




0.089 in