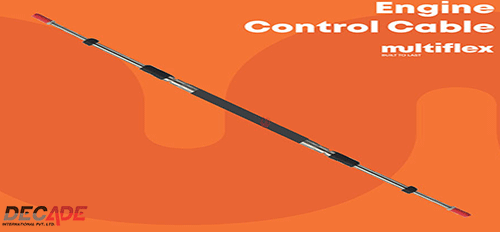 >Standard Control Cables have Stainless Steel or Brass Fittings depending upon the type of cable >Standard Control Cables use SS high performance lubricated inner for smooth operation > Standard Control Cables have Minimum Bend Radius of 8" >Standard Control Cables have black outer jacket for effective durability and offer great resistance to UV, Petrol, Fluids & other chemicals
Engine Control Cables EC-033-18 (10 is length of cable in feet) are used for Shift and Throttle application. Different designs of Engine Control Cables are used depending on the engine type and installation.
Multiflex offers a wide variety of Engine Control Cables for different applications. Engineered out of corrosion resistant materials and components these control cables meet or exceed all industry standards.