Mimosa N5-X12 Horn Antenna 12dBi
4.9-6.4 GHz Modular Twist-on Antenna, 70mm Horn for C5x only, 12 dBi gain
Features:
Four Twist-On, Flexible Antenna Options
PTP or PTMP Modes (feature key may be required)

Extended Frequency 4.9GHz – 6.4GHz

Best-in-Class Noise Immunity

Ultra Rugged

Low-Power Consumption

Ultra Reliable

Gigabit Ethernet: 10/100/1000-Base-T

Management Services: Mimosa cloud monitoring and management; SNMPv2 & Syslog monitoring; HTTPS; HTML5-based web UI
Product Introduction
Mimosa N5-X12 (100-00091) is the industry's most versatile, modular, radio solution with five gain options (8, 12, 16, 20 and 25 dBi). The ultra-rugged solution provides extended frequency operation from 4.9–6.4 GHz, with best-in-class noise immunity. Delivering the ultimate in flexibility and value, the C5x is the go-to solution for 5 GHz deployments. Out of the box, the C5x can be used in PTMP mode, with Ethernet link speeds of up to 100 Mbps. With the purchase of a PTMP speed feature key, speeds of up to 500 Mbps will be unlocked in PTMP mode. In order to unlock and utilize PTP mode, with speeds of up to 700 Mbps, a PTP feature key must be purchased.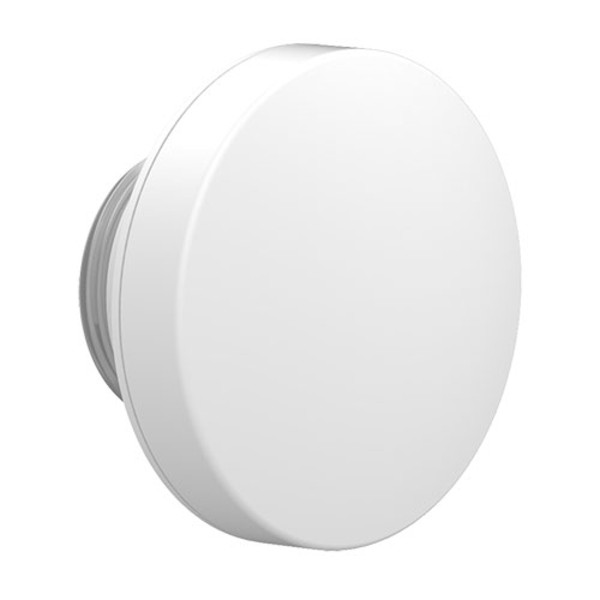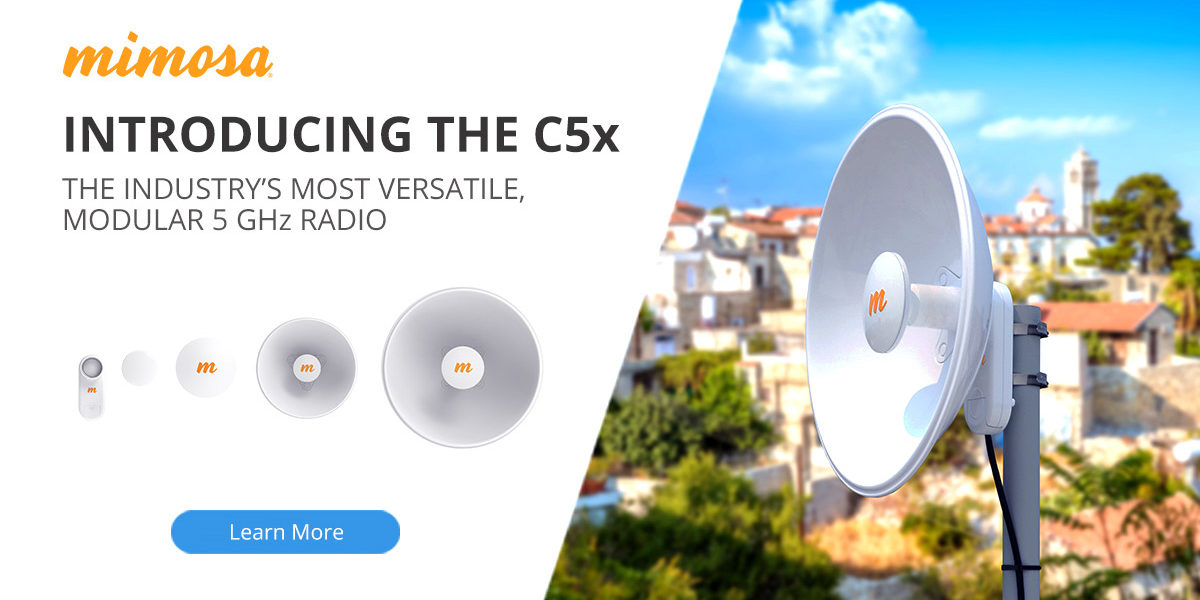 Features:
Four Twist-On, Flexible Antenna Options

PTP or PTMP Modes (feature key may be required)

Extended Frequency 4.9–6.4 GHz

Best-in-Class Noise Immunity

Ultra Rugged

Low-Power Consumption

Ultra Reliable

Gigabit Ethernet: 10/100/1000-Base-T

Management Services: Mimosa cloud monitoring and management; SNMPv2 & Syslog monitoring; HTTPS; HTML5-based web UI
What's In The Box
One N5-X12 Horn