Senao Cordless Telephone Base - Senao SN-358 Plus
Long Rang Cordless Phone Not allowed in EU (only for exportation) Range up tp 15 Km. Walkie-talkie between handsets. https://decadeint.com/service/products/senao-cordless-telephone-base-senao-sn-358-plus-1113#scrollTop=0
Model Number: SN-358 Plus

Brand: Senao

Phone Type: Cordless Telephone

Communication range is 8-15 km in downtown,15 or more in open space by using outdoor Antenna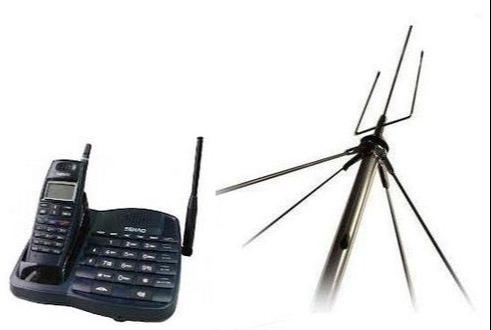 With state-of-the-art RF design and high receiver sensitivity, Senao Cordless Phones  are known to have superior coverage range, product lines include Analog and Digital Heavy Duty Long Range Cordless Telephone. i.e Senao SN358 and Senao SN258 long range cordless phones.
SN 358 Plus Senao High Power Long Range Cordless Phone. Recommended model for business and office use – Very popular model for small and big companies, Commercial buildings, Warehouses, Hotels, Auto dealers, and Real estate agents.
SENAO SN 358+ Long Range Cordless phone 500m to 15km.
UP to 99 Handsets on one base.
Range with base antenna= 300m to 1km
Range with outdoor antenna= 2km to 15km.
Multi-Handset system (Up to 99) Walkie-Talkie between Handsets.
Intercom between base and handsets.
Full Duplex Intercom between base and handsets.
Multi-Languages Display (English, Russian, Arabic, Turkish, Spanish)
High Capacity Battery (1100mAh)
FSK/DTMF Caller ID Security
Multiple Channel Access: 120 channels automatic scan to avoid interference
Description
Frequency Band:268~394MHz (F9).
Multi-handset system (up to 99).
Single color LCD (Orange).
Vibration mode.
Selectable Ring and Page Tone on handset (16 melodies) and Base Ring Tone (10 melodies).
Handset Custom Name Edit.
Handset speakerphone.
Multi-channel with auto-scan.
Base speakerphone with dial keypad.
50 Phone book memory with name/number on each handset.
Last 10 calls redial on handset.
30 Caller ID memory with Time/Date (FSK & DTMF type).
Auto detection of FSK and DTMF caller ID signal.
Caller ID with call waiting (CIDCW).
20 memory dial on base unit.
Base unit with last number redial.
LCD and handset keypad with backlit.
Tone/Pulse dialing mode selectable.
Change channel during Conversation.
Flash time programmable.
Ring volume adjustable for both handset and base.
Voice volume adjustable for both handset and base.
Handset with power saving function.
Low battery alert and display.
Built- in voice security circuit (Scrambler).
Auto answer and auto hang up.
Transferring a call between handsets and base.
Out-of-range alert
Battery charge indicator.
Fast charge.
Adjustable Keypad volume on Handset.
Real time clock on handset.
Talk-time display on handset.
Auto power control designed.
Includes
- Portable Handset unit x1
- Base unit x1
- Handset antenna x1
- Battery pack x1
- Telephone cord x1
- Indoor antenna x1
- Adapter (for base unit) x1
- English User manual x 1
- High Power,Long Range
- Frequency Band:268~394MHz (F9)
- FSK/DTMF Caller ID
- Handset & Base Speakerphone
- Multi-Languages Display (English, Russia, Arabic, Turkey, Spanish)
- Walkie-Talkie Between Handsets
- Full Duplex Intercom Between Base And Handset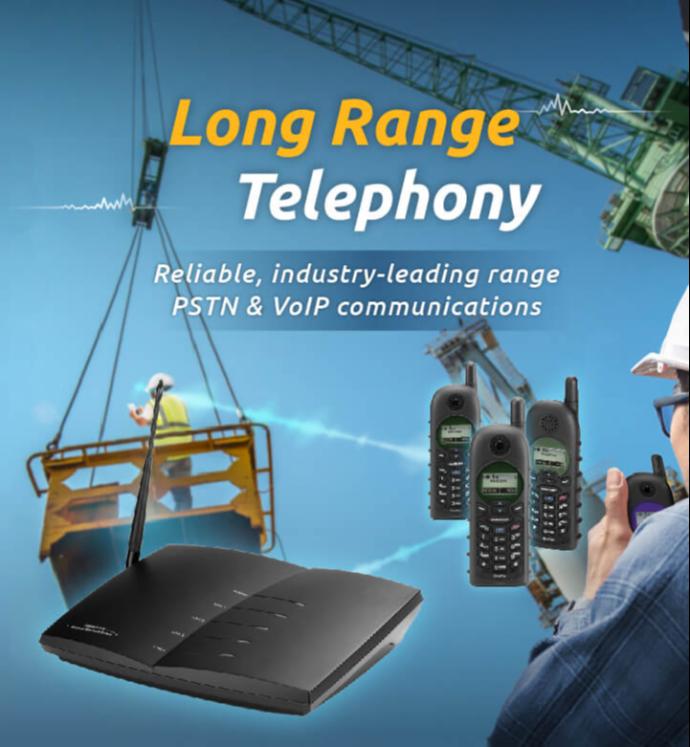 Technical Specifications – Base Station
| | |
| --- | --- |
|  Transmitter | Receiver |
|  Frequency: 394 MHz | Frequency  : 268 MHz |
|  Output Power: 1 W | Adjacent Channel Rejection : 50 dBc  |
|  Spurious Emission: 55 dBc | Spurious Response : 55 dBc |
|  Current Consumption: Stand-by :100 mA, Talk : 600 mA | Power Source : AC 110V/220V, 50/60 Hz, DC 12V/800mA |
Technical Specifications – Handset
| | |
| --- | --- |
|  Transmitter | Receiver |
|  Frequency: 268 MHz | Frequency  : 394 MHz |
|  Output Power: 450 mW | Sensitivity at 12 dB SINAD (CCITT) : -121dBm |
|  Spurious Emission: 55 dBc | Adjacent channel rejection : 50 dBc |
|  Current Consumption: Stand-by :10 mA , Talk : 420 mA | Power source : 3.7V/1050 mAh, Li-Ion Battery. |