Vinyl mastic compound tape for sealing and insulating
Vinyl Mastic Tape is a self-fusing, rubber based insulating compound, laminated to a flexible, all-weather grade vinyl (PVC) backing.
Tacky mastic adhesive provides excellent adherence over irregular surfaces

For insulating electrical connections rated up to 1000 volts if over wrapped with vinyl or rubber electrical tape.

Also used for sealing high-voltage cable splice and termination accessories for 90º C continuous operating temperature.

Easy release liner
Product Description
A self-fusing mastic compound with a premium vinyl backing, which provides excellent electrical properties, superior adhesion, moisture and chemical resistance. Use for insulating overhead and direct buried low voltage connections, motor lead connections, cable and conduit repair. Easy to apply.
Vinyl Mastic Tapes have self-fusing mastic compound with an all-weather, premium vinyl backing that can be used for insulating and water-sealing electrical connections through 600 volts. Small roll sizes can be stretched and molded around irregular shapes, even in tight locations.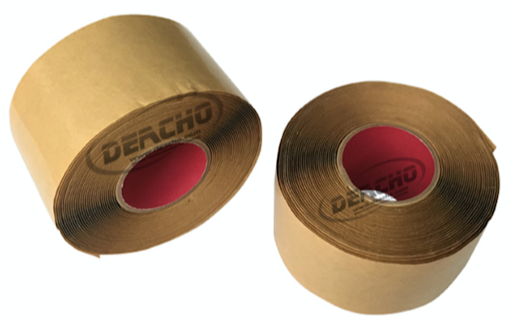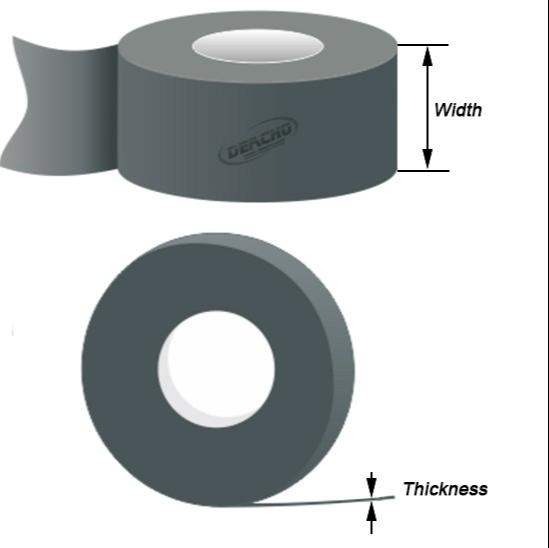 Size. 
• 38mm x 0.635mm x 6m
• Consult us for other sizes
 Performance
Properties

Typical Value

Test Method/Reference

Adhesion Strength ( to steel plate)

28.4N/35mm

ASTM D 1000-10

 

Adhesion Strength ( to PE plate)

27.8N/35mm

ASTM D 1000-10

Water Absorption

0.0049

ASTM D 570-98(2010)

Dielectric Strength

18.6 kV/mm

ASTM D 1000-10

Insulation Resistance

1.7x1013 Ω

ASTM D 1000-10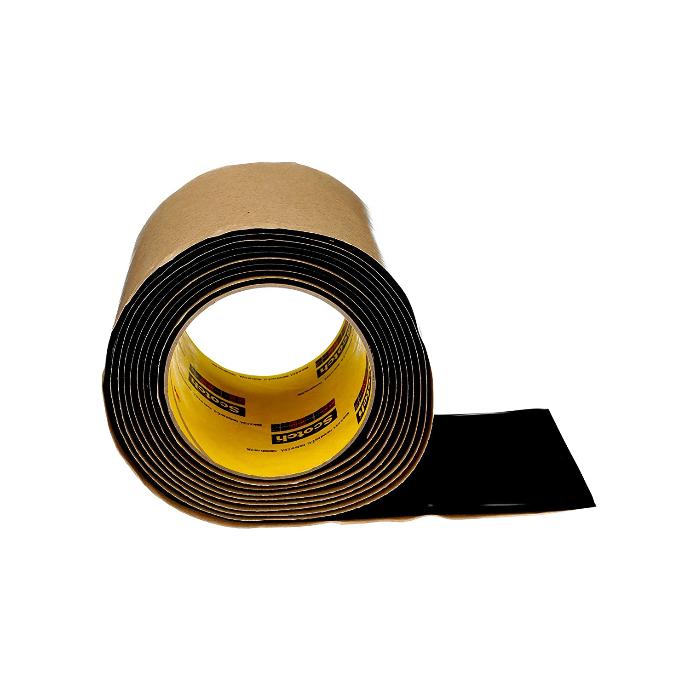 Application.
For insulating overhead and direct buried low voltage connections, motor lead connections and cable

For splicing and sealing applications in CATV and electrical industries

For conduct repair
About this item
Resistant to abrasion, moisture, alkalies, acid, copper corrosion and varying weather conditions

Self-fusing, rubber based insulating tape with easy application to provide maximum protection

For indoor and outdoor applications, useable from 32F to 100F (0C to 38C), resistant to ultraviolet light

Ideal for bolted connections, service drops, lightning connections, terminal connections, and more

Compatible with thermoplastic rubber wire insulations, and all common solid dielectric cable insulation

Insulation is a composite of an all-weather PVC backing and rubber adhesive and RoHS 2011/65/EU Compliant