ALINCO DJ-VX41E UHF Transreceiver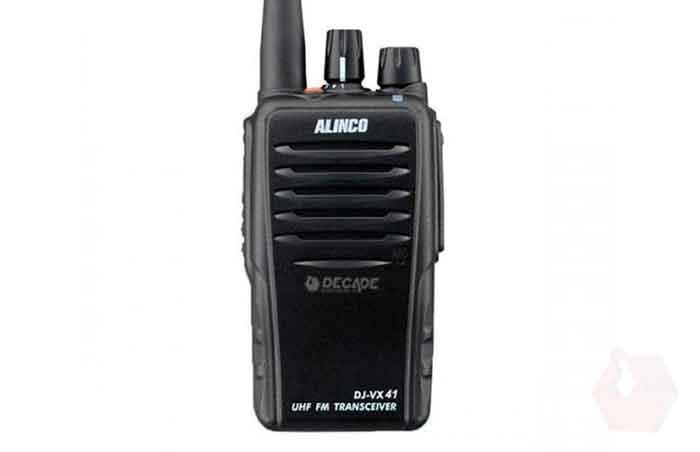 ALINCO DJ-VX41E UHF Transreceiver
---
ALINCO MADE in JAPAN, UHF handheld transceivers a 128 channels to program operating parameters with IP-67 compatible water/dust proof , rechargeable 1800mAh Li-Ion pack, desktop quick-charger, belt clip and high-performance whip antenna, VOX, Voice Encryptions / Compander, Scan / Skip, Various Alarm features and more!
---
Terms and Conditions
30-day money-back guarantee
Shipping: 2-3 Business Days
Introduction
The radio station is equipped with a dust-proof case that meets mil-std-810ip67 standards, a powerful internal speaker and a lithium-ion battery with a capacity of 1800 mAh.
The full frequency range of 400-470 MHz will allow you to contact any radio station suitable in frequency without requiring special skills for the user.
The presence of CTCSS and DCS tones, as well as the built-in analog Scrambler will make the work of alinco available in different groups at the same frequency, without interfer.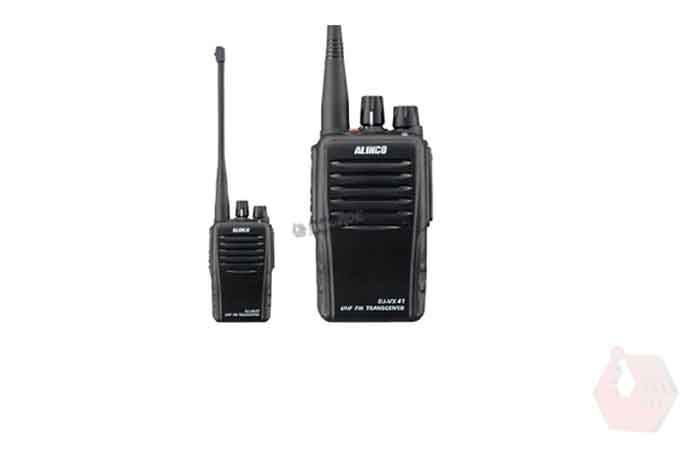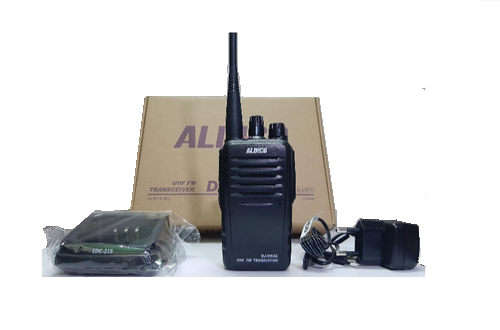 Features:
Rugged,polycarbonate body resists rain and dust (1P67 compatible) 

128 memories (l6ch x 8groups) to program operating parameters and tone-squench tones 

High-performance whip antenna 

Works with rechargeable Li-ion battery pack 

Ergonomically designed body, weighs only 238g inclusive of EBP-101 and antenna 

Dealer-programmable features including Scans and Tone-signalling 

Simple, easy-to-use interface 

Microphone and earphone ports 

VOX built-in 

Analog inversion scrambling 
Specifications
| | |
| --- | --- |
| Frequency coverage | [TX/RX] 16ch PMR446 |
| Mode | 8K50F3E (NFM) |
| Memory channels | 128 channels (16ch x 8groups) |
| Frequency stability | ±2.5 ppm |
| Operating voltage | 7.4V battery |
| Usable temperature range | -20~+60°C (-4~140°F) |
| Charging temperature range | +5~+40°C(+41~104°F) |
| Dimensions(Projections not included) | 243x59x38mm (with battery pack, antenna) |
| Weight | 238 g (with battery pack, antenna) |
| Sub audible Tone(CTCSS/DCS) | encoder/decoder |
Transmitter

| | |
| --- | --- |
| Output power | Approx.500mW |
| Spurious emissions | Less than -36dBm |
| Max.frequency deviation | ±2.5kHz |

Receiver

| | |
| --- | --- |
| Receive system | Direct conversion |
| Sensitivity(l2dB SINAD) | -12dBu |
| Adjacent Channel Selectivity | More than 60dB |
| Intermodulation | More than 55dB |
| Spurious Rejection | More than 70dB |
| Audio output power | Audio Power Output 1000mW/10% |