CCTV SURVILANCE
---
SECURITY EQUIPMENT'S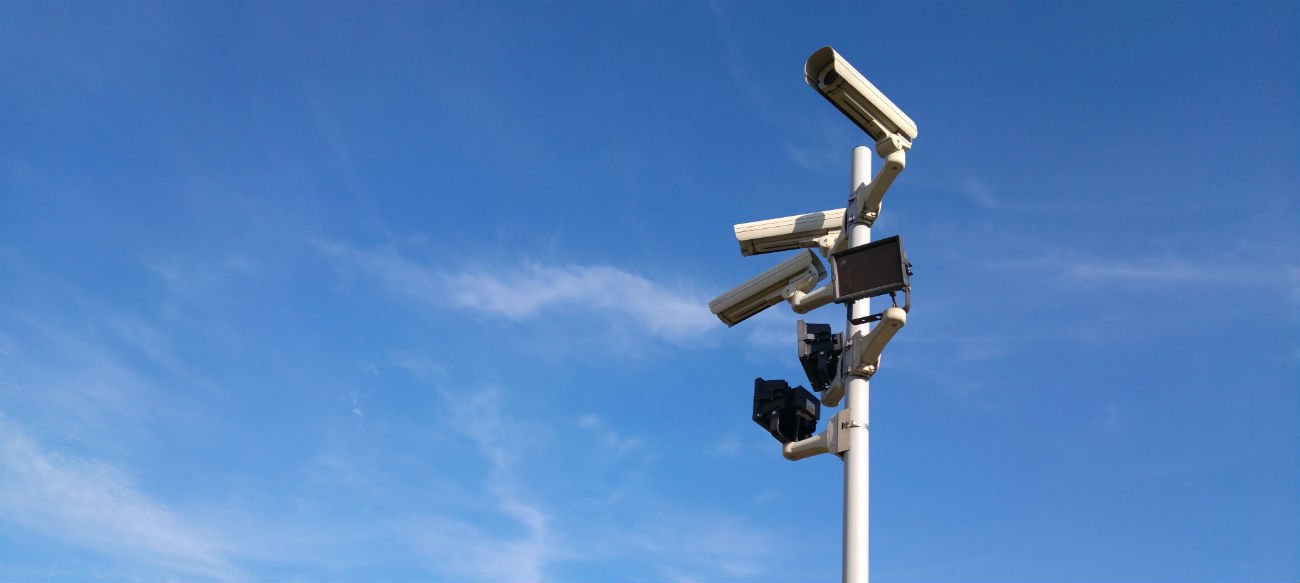 Video surveillance is a controversial topic, especially with the way privacy issues are looming over our heads. At the same time, the importance of surveillance in business cannot be understated in the current social climate as its fundamentally important to ensure the overall safety of your possessions and the individuals working for you. As a business, it is justifiable to worry about the physical health of your employees and your office property, especially if you have a small or medium-scale outfit.
CCTV monitoring is one of the most common forms of surveillance available today. There are more than 25 million operational CCTV cameras globally, and experts believe that around 67% of the burglaries taking place in businesses could be avoided by installing real-time security measures such as CCTV monitoring.
Whether your business consists of commercial properties such as office buildings or retail outlets, a careful consideration of integrated and expansive security solutions is a must. Cameras equipped with CCTVs are not only easy to maintain and conspicuous in their absence from the public eye but are also much more cost-effective than many other security solutions. CCTV cameras can be placed in a location of your own choosing, and do not require extensive modifications to your existing infrastructure. While there are many CCTV camera systems you can choose from, some of the main things to keep in mind include the resolution, sharpness, angle of coverage, and availability of Infrared (for night time), amongst others. It is also important to understand that although CCTV cameras are primarily installed for video surveillance and to discourage thieves and other criminal activity, they can also help to improve the efficiency and productivity level of your employees.
At the same time, while there are many advantages of installing video surveillance systems, you need to consider the existing surveillance laws in your state and country before implementing a CCTV monitoring system throughout your business premise. Privacy violation is a capital concern in these times, and any misuse can land you in court, or worse still, hamper your brand's public image. So make sure you consider all the aspects of installing CCTV cameras while keeping an eye to federal laws.
CCTV or closed-circuit television cameras use advanced technology and recording processes in order to allow businesses to lower their costs while protecting their assets. There are a variety of benefits businesses can avail by installing a video surveillance system, including -
Prevent and Reduce Chances of Theft

By placing CCTV cameras at strategic locations throughout your businesses' operating area, you can help prevent acts of vandalism, break-ins, and other serious crimes. According to a recent retail study, many small businesses lose close to $50k in a year due to such factors, especially in high-crime areas. With more than 275 million reports of thefts in businesses worldwide, installing a CCTV monitoring system is therefore extremely important.

Another factor to consider is that many non-retail businesses face theft too, in the form of company property theft and intellectual property theft. In most of these cases, employees themselves are responsible. CCTV cameras placed in strategic locations can deter such employees from going ahead with their plans, therefore leading to a much safer work environment.

Real-time Video Surveillance

One of the main business benefits of video surveillance is the real-time footage available as and when required for business owners. Such commercial video surveillance methods traditionally used to require you to hire an extra person to keep an eye on all real-time footage while remaining on premise. But today, with technological advancements, such monitoring can be easily conducted from a remote computer, mobile phones or tablets. It is even possible to view the real-time footage from separate cameras in a single window while ensuring all the cameras are recording the output.

Useful Criminal Evidence

CCTV camera footage is exceptionally important if a crime is committed either within your office premises or around it. Not only is the footage valuable to spot and find out the perpetrator of the crime, but also use the same in court as evidence. Often times, jurors or judges make entire decisions based on CCTV monitoring footage and convict the perpetrator based on that. Presence of CCTVs in your premise is therefore not only beneficial for your employees and your property, but also for the community.

Better Employee Productivity

If you own a restaurant or have a retail business or even a factory, better employee efficiency should be a major reason behind selecting CCTV surveillance as your security measure of choice. It has been proven that employees tend to work the hardest when being monitored with CCTV cameras. Electronic surveillance of employees also ensures your floor manager get more time to work on the critical aspects of their work rather than focusing their entire attention on monitoring people.

At the same time, since the employer-employee relationship is built on trust, always ensure you do not go overboard with your CCTV placements.

Put a Stop to Sexual Harassment

Sexual harassment in the workplace is an ongoing issue in many countries, despite the stringent regulations in place. In 2012 itself, the Equal Opportunity Employment Commission received almost 7,500 complaints in the US alone, resulting in a payout of almost $43 million in favor of the plaintiffs. Installing CCTV cameras can not only serve as a strict deterrent and provide your employees a safer place to work, but also ensure any such reprehensible activities are caught in the act. In court, such CCTV footage can also help you formulate the correct response in case of litigation.

Resolve Internal Business Disputes

No matter the scale of your business or the office space you cover, disputes are bound to occur. These disputes could be between employees and managers, between employees and you, or even to the employees themselves. Usually, in such cases, you will need to figure out exactly what went wrong before things get out of hand. A surveillance camera can provide ample proof in such cases to solve the incident by providing a fair resolution.

Improve Your Customer's Shopping Experience

It might sound strange but efficiently placing CCTV cameras around your retail space can actually help your customers by allowing you to observe their behaviors more closely. This, in turn, can help you provide a better shopping experience. Customers feel cared-for and comforted when they notice CCTV installations around them, while you can better your product placement based on the behavior recorded on-screen.

Cut Down Security-related Costs

CCTV surveillance in business also has an added benefit of reduced costs as compared to other traditional sources. Placing CCTV cameras throughout your premises will run costs which are much cheaper than hiring round the clock security officers for strategic locations.

Also, CCTV camera technology is steadily getting better, allowing you to benefit from high-tech wireless systems which are replacing older fiber optic wiring. Modern CCTV cameras are also getting smaller and less obtrusive, while at the same time promising better clarity, night-time infrared support, and lesser maintenance costs. Therefore, you could easily have a full-scale CCTV monitoring system up and running at a fraction of the costs you are used to spending otherwise.

Monitor High-risk Areas

If you own a factory or deal with dangerous chemicals or goods, then you are bound to have several high-risk areas within your premises where human thoroughfare is extremely limited. At the same time, placing CCTV cameras within such locations not only cuts the risk of having someone physically watch over such dangerous areas, but also allow you to see the place in real-time. CCTV cameras can also be placed in accident-prone areas so that life-saving measures can immediately be put into effect in case of a mishap.

Fool-proof Coverage

A well-designed and efficient CCTV infrastructure placement within your business premise can provide 100% security coverage. Multiple cameras work together to provide a security mesh which can easily be tracked from a single command center. This way, you can keep an eye on the vulnerable areas while ensuring the safety of people under your employ. CCTV monitoring also prevents human-errors from ever hampering your security measures, thereby laying a strong case for installing them as soon as possible.